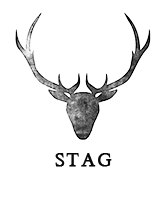 With roots in Sweden, Stag Watches is a company that design high quality watches for everyone, combined with different types of straps to suit all kinds of styles. Carefully selected parts that maintain a high quality with high durability that can last for generations. With our design and choice of movement, we want everyone to be touched.
– Why a Stag? In my eyes, The Stag represents something special – our roots from Sweden. Together with the beautiful shape and the majestic crown on top of it, does the Swedish spirit breath though the design. This is how we want the world to look at our watches and also what we want to be associated with. It describes our brand perfectly. The crown on top of the work, that is what a watch should be, to the one who wears it.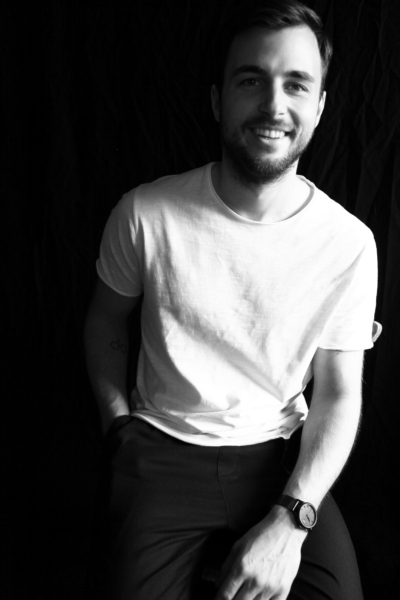 I'm Emil Ejderhall, the founder of Stag Watches. I would like to tell you a story of where it all began. I've always dreamt of creating something of my own and when I was given my first watch, a seed was planted and a passion was born. The history of this little item and how valuable it always has been through history, was something that really inspired me. I wanted to bring life to the history and craftsmanship of watches. So I sat down with my drawing pad and started to create, create something that you now know as Stag Watches.
The story behind this slogan is simple. I wanted to make timepieces that will last trough generations. A watch has through history been something that you pass down. From father to son, Mother to daughter. It was a thing of great value and something that you wore with pride. I wanted to bring back the value in a watch and created watches with design and materials that will last. Timepieces that lasts trough generations.
I grew up in a small town in Sweden called Ulricehamn. Ulricehamn was a big inspiration for me when I created Stag Watches, because of its rich nature and beauty. The heart of this town is a lake called Åsunden and surrounding the town is a big forest with a lot of little trails to explore. Sounds idyllic? It really is. I want the watches to embody the true beauty of nature that Ulricehamn has shown me.
The watches are limited to 1741 pieces. This may seem like an odd number, but it has story. 1741 was the year Ulricehamn got renamed to honor the Swedish queen Ulrika Eleonora and therefore was a very important year for my hometown.
Stag as a brand is inspired by Sweden and Ulricehamn. The vision for my company is to redefine the expression "Made in Sweden" within the watch industry. Make it associated with durability and high quality. The feeling when I get to deliver a product that I'm proud of and that the person I deliver it to, can and hopefully will, use it through his/her life and be able to pass it down to the next generation. That gives me goosebumps and is something I can proudly present to the world. This is what Stag Watches is all about, premium watches that last through generations
We are always looking for new retailers that we think will match our vision and brand.
Retailers